AFI Fest Day Four: Social issues are no stranger to international films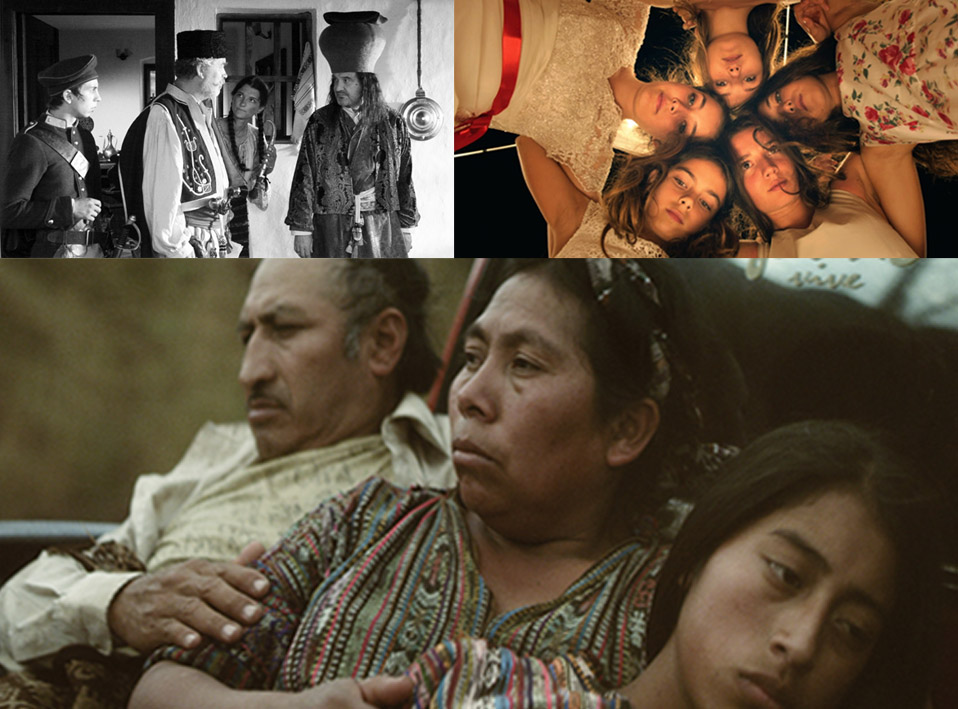 One of the most fascinating things about the American Film Institute festival is the host of foreign filmmakers featured there.
With a host of international selections comes a host of international views. Many of the films at this year's festival portray the realities of social issues from the perspective of other nations – some developing, others very similar to our own. All the AFI filmmakers came to prove a point or get a message acrossbut this year's global stars came with an extra humanitarian boost.
One of the most obvious of these social messages comes from Gyro Bustamante's "Ixcanul," Guatemala's first-ever Oscar entry in the best foreign language category. Nobel Peace Prize winner Rigoberta Menchú explained how the film's horrific circumstances are a problem even in the United States today.
"Ixcanul," which means volcano in Mayan Cakchiquel, follows a young woman who is to be married off to her parents' suitor, but after becoming pregnant by another man, she is forced to hide her shame for herself and her husband. his family. . From there, audiences are forced to wait for a shocking moment towards the final quarter of the film that showcases its big note of social awareness.
Bustamante's film is more interesting for its individual parts than the sum of its whole. The actors, mainly María Mercedes Coroy as the daughter Maria and María Telón as her mother, give delightfully passionate performances. Meanwhile, the lens evokes the widescreen splendor of nature documentaries, with the Guatemalan landscape from the top of an active volcano in the center. Although the plot doesn't really pick up until the end, "Ixcanul" is still a movie with a graceful enough identity to stand out among this year's foreign pictures.
However, it doesn't quite compare to "Mustang," this year's French entry for Best Foreign Language Category at the Oscars. "Mustang" is absolutely gorgeous, and one of the festival's most powerful films for its entertaining message and thrills. It tells the story of five teenage sisters living in a Turkish village with their grandmother and uncle. The girls are locked inside by their strict guardians after a seemingly innocent act is mistaken for lewd by neighbors, forbidding any interaction with the outside world.
From there, the girls' freedoms are slowly taken away as they are forced to wear simple dresses, learn the duties of a wife, and prepare to be shown to local families for marriage. "Mustang" is both heartbreaking and charming, as the teenagers go out of their way to break the rules of their prison home. The film's message of sexual repression and the moral treatment of children hits hardest near the end, when the family goes through a series of jaw-dropping events.
"Ixcanul" and "Mustang" are films carrying a plea for social change that will be heard above all other international commotions this year.
Although that's not to underestimate what other foreign films, which primarily base their stories on satire and fun, have to say. "Aferim!" is a Romanian western that feels like a biting black comedy, historical drama and Monty Python comedy all at the same time. In it, a police officer and his son travel through feudal Europe to find a gypsy, accused of having an affair with a nobleman's wife.
Along the way, they encounter strange and unpleasant people who make an unsettling watch. "Aferim!" also makes audiences cringe by also using vulgar European prejudices, which reflect hard-to-swallow truths that permeate today. Director Radu Jude's hand is steady and assured, further bolstered by his phone Q&A from Bucharest, Romania, at the end of Sunday's screening.
AFI's global selections at name-making festivals around the world will always be gleefully exquisite and thoughtful. But these movies are some of the most powerful, boldest, and most alarming to the masses.
Compiled by Sebastian Torrelio, A&E Senior Executive.