Changai Toro Village will hold a cultural festival on Saturday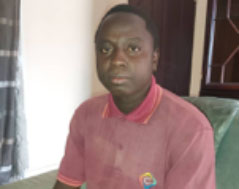 "Kawral Eh Golleh" (Unity and Work) is a community-based organization that aims to restore Gambia's cultural heritage, strengthen unity among the people of Changai Toro Village, and promote peace and development in the village.
Various stakeholders such as traditional rulers, government officials, politicians, development partners, artists and youth leaders are expected to honor this historic event.
The festival would be characterized by cultural performances such as traditional wedding, lecture and cultural music which would be performed by Fulani artists.
In a statement made available to The Point, Musa Jallow, president of "Kawral Eh Golleh", said the annual event aims to revive Fulani cultural heritage, maintain good traditional practices in the community and strengthen unity among the inhabitants.
He added that the event also aims to contribute to national development through attracting tourists to the country and the rural area in particular.
"We would also organize a conference to discuss the maintenance of peace and social cohesion in society," he said.
However, Jallow called on everyone to support the community organization and people of Changai Toro Village to ensure a smooth implementation of the historic event.
He then invited everyone to attend the event. This, he said, would contribute immensely to the development of the village, the region and the country as a whole.