Cinemaking International Festival 2021 underway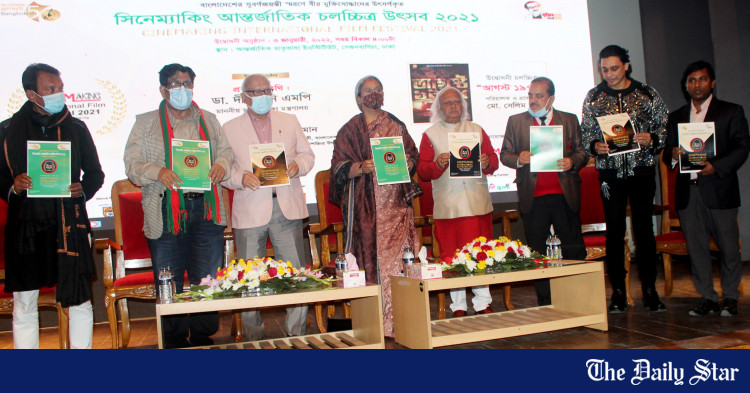 Education Minister Dipu Moni was present as a chief guest at the inaugural ceremony of the festival while theater activist Ataur Rahman chaired the program. Photo: courtesy
">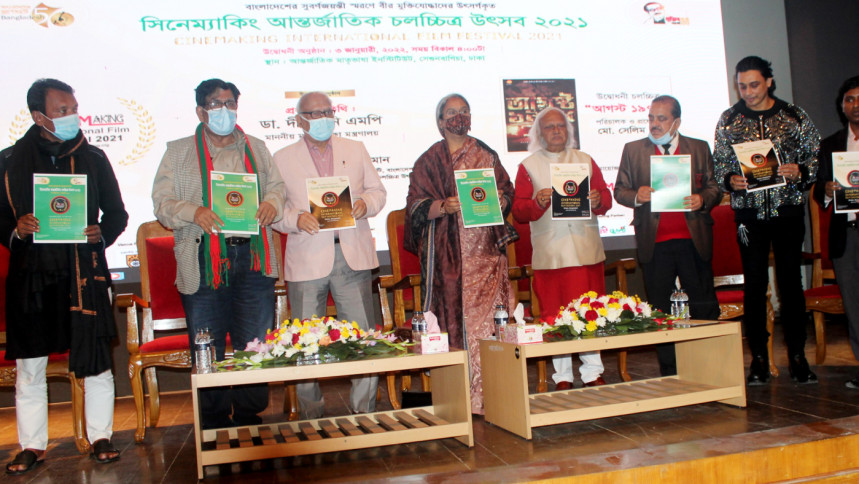 Education Minister Dipu Moni was present as a chief guest at the inaugural ceremony of the festival while theater activist Ataur Rahman chaired the program. Photo: courtesy
The second edition of the Cinemaking International Film Festival kicked off yesterday at the International Mother Tongue Institute.
The four-day festival was held to mark Bangladesh's Golden Jubilee and in honor of our country's valiant freedom fighters.
The inaugural ceremony presented the film "August 1975" by Md Selim Khan. Education Minister Dipu Moni was present as a chief guest at the inaugural ceremony of the festival while theater activist Ataur Rahman chaired the program.
Dipu Moni spoke about the negative impact of forcing children to study all the time.
"Parents should not impose their own dreams and aspirations on their children. Children should pursue subjects they wish to study. Besides general education, emphasis should also be placed on filmmaking and teaching technique," said Dipu Moni.
Swadhin Bangla artist Betar Kendra Monoranjan Ghoshal, President of Sammilita Sangskritik Jote Ghulam Quddus and filmmaker Sohanur Rahman Sohan were present as special guests at the inaugural ceremony of the film festival.
Filmmakers from 121 countries submitted 1,000 films to the event. A 51-member international jury selected 500 foreign films and 100 Bangladeshi films for the event.
The festival will offer international seminars at Bangladesh Shilpakala Academy today and tomorrow.
A children's art contest, a recitation contest, a cultural performance and a master class will be held tomorrow at Shahajpath High School.
The festival will end on Thursday with an awards ceremony at the International Mother Tongue Institute. In addition, the film "Agamikal" directed by Anjan Aich will be screened on site.