Edinburgh International Festival 2021: a review of traditional music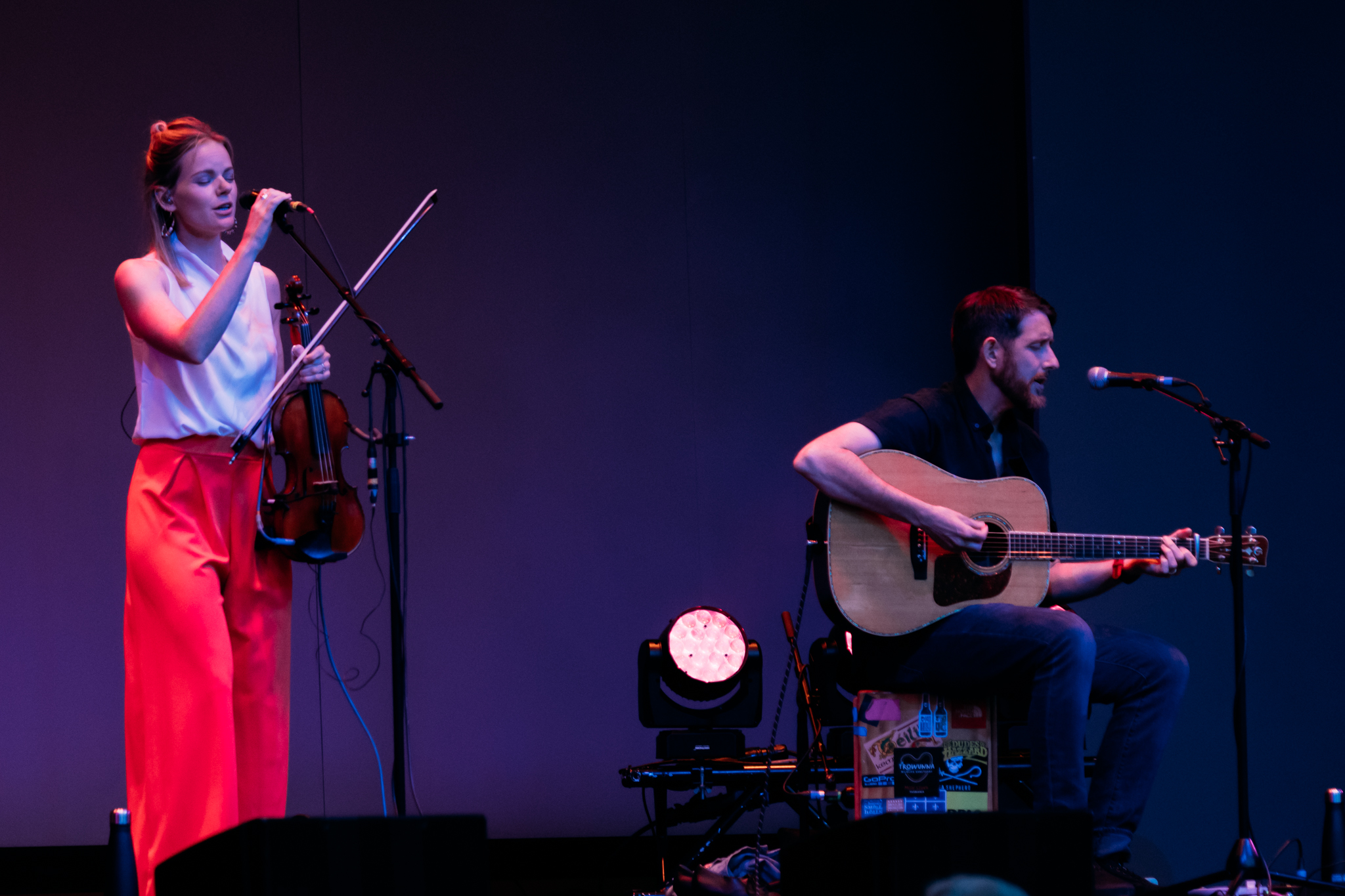 Exploring Gaelic folk traditions, violinist and composer Aiden O'Rourke has organized three performances under the title "A Great Disordered Heart". The finale of this trilogy, Shared futures was to be opened by Irish singer Lisa O'Neil, although quarantine complications unfortunately kept it from happening. In her place was Irish experimental folk artist Áine O'Dwyer, who opened the concert, she told us, telling three stories. A concept solo show by this artist might be interesting, but her introspective ramblings mumbled over ambient chords synthesized from whole tones were weird at best, boring at worst, and also didn't suit the venue's performance. .
Next on the bill was the folk trio Lau (in photo below), which includes O'Rourke with keyboardist Martin Green and guitarist and vocalist Kris Drever. Even though it was an artistically excellent performance, again, it didn't go very well in this place. An intimate concert in, say, a small room at the back of a pub, or a cozy theater space would have been something very special, but unless you were sitting right in front, much of what was release got lost. Which is a shame, because they are three very good musicians. O'Rourke's intricate violin playing and Green's shimmering accordion were gorgeous, just hard to grab a few rows back.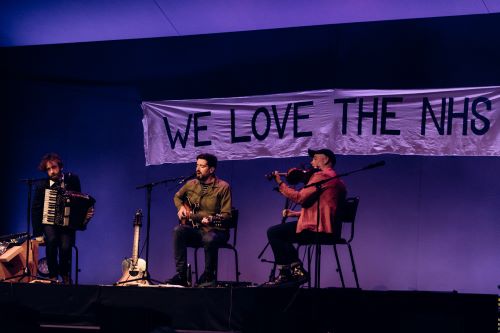 One instrument that performs well outdoors is the Highland Bagpipes, which opened contemporary folk group Braebach's set on Monday evening. The rest of the Scottish quartet were also appropriately amplified, making the outdoor space a perfect venue for their vibrant and upbeat performance. Somnambulist – a set of tunes written about the apparently sleepwalking James Lindsay – was light and nimble, and a set of tunes composed after trips to New Zealand in collaboration with native musicians had punch and panache. A piece by the late fiddler John Morris Rankin, found by accident, stored in his keyboard's recording function after his death, was more restful. Given the title The last march, it was a beautiful tribute to its composer.
Inspired by the traditions of Quebec jigging, Happy Feet (Happy Feet) saw an awesome step-dance solo (in photo below) by singer and fiddler Megan Henderson. Sadly, this was the only dance allowed, although the group encouraged the audience to clap and dance in their seats if they chose. The band definitely brought a ceilidh vibe to the final tune, "Knees up ", playing with a strong and driven rhythm and tight synchronicity.
Fara, a trio of Orcadian fiddlers and a keyboardist from the west of Scotland, performed a rousing set on Wednesday night. The collaborative approach they take to writing music is evident both by the ease with which they perform as a group and by their fun interjections on each other between sets. A tune written by fiddler Jeana Leslie as a birthday present for her mother featured a beautiful, slow and intertwining melody, which then turned to the most upbeat. Seven Eight NEIN!, named after the explosions of Catriona Price's German mother when they played together as children. Many of their own compositions are songs based on the words of Orcadian poets. A decor by Christina M Costie's Throw thoo the fallen wind (Ask the West Wind) saw beautiful harmonies sung by the three fiddlers, just like Love brings it all together, titled from the chorus of Edwin Muir's poem "Song", which featured soft chords of the keys and a gently rocking pizzicato pattern of the violins.
Wind dancer, an tune from their upcoming album which premiered Wednesday, was written by Jeana Leslie, and was performed with impeccably nimble violin playing, and ended with a complex drone-like chord. Keyboardists Rory Matheson – who is relatively new to the group – performed his own solo arrangement of a Gaelic song from his hometown of Assynt. A peaceful arrangement, it was nice to look through the bright roof of the hall structure and watch the birds fly in the dark sky, pretending for a second that you weren't in the middle of a city, but something share much more.
Ending with an energetic set of tunes written by Kristin Harvey and Jeana Leslie, Fara's powerful playing and strong syncope really grabbed the audience, bringing their performance to a close.