Edinburgh International Festival removes Russian artists from 75th anniversary program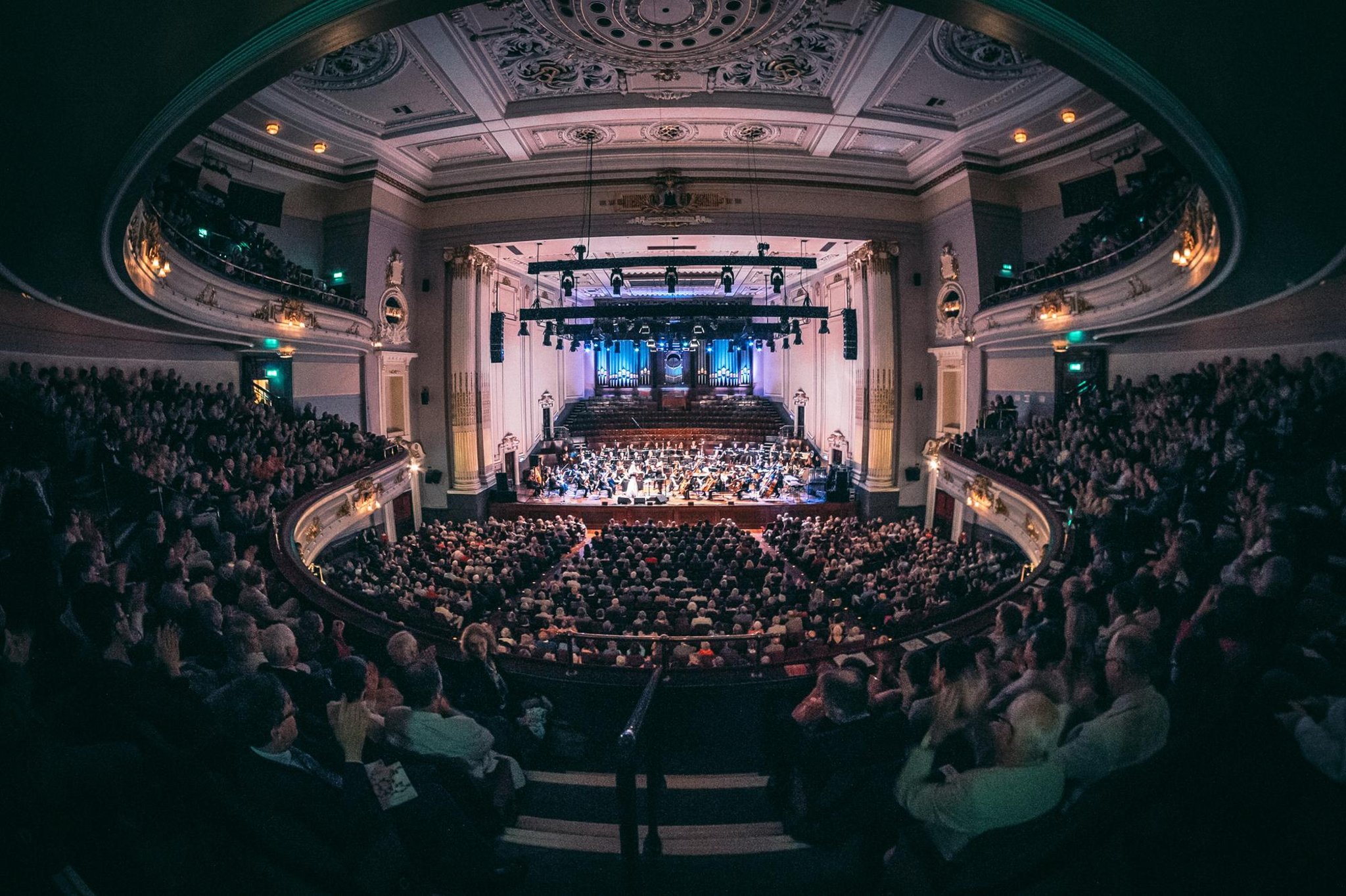 The cap has been removed from artists and performers who were due to appear at the event, which will feature more than 2,300 different performers when it returns earlier this year, as speculation mounts about an impending invasion of Ukraine.
Decisions were made before the festival severed its ties with Russian conductor Valery Gergiev. At the time, the EIF said the action was taken in sympathy and support for the people of the Ukrainian capital Kyiv, a twin city of Edinburgh.
This year's festival will feature a major strand of performances addressing refugee, identity and migration issues that were already part of the event's 75th anniversary programme, which was originally launched in aftermath of World War II.
Created in collaboration with the Scottish Refugee Council, the "Refuge" season of theatre, dance, visual arts, film and lectures is inspired by the legacy of Austrian Rudolf Bing, one of the co- founders of the festival, who was himself a refugee. .
Programming includes Detention Dialogues, which will be based on text scripts featuring the voices of refugees from different countries held in detention centers across the UK, and Amber, which will document the encounters of two artists, Paria Moazemi Goodarzi and Francisco Llinas. Casas on a 23-mile journey from Dungaval Detention Center in South Lanarkshire to the Home Office headquarters in Glasgow.
Elsewhere in the program, Rwandan artist and activist Odile Gakire Katese will perform The Book of Life, a performance reminiscent of the 1994 genocide, which claimed one million lives in the space of 100 days.
Counting and Cracking, which will explore the journey of a Sri Lankan-Australian family across four generations, will feature artists from Australia, Sri Lanka, India, Malaysia, New Zealand and France.
However, festival director Fergus Linehan confirmed that decisions had been made regarding the involvement of Russian artists before the program deadline, suggesting that 'logistical' difficulties had been identified long before the outbreak of war. .
Mr Linehan said: "I don't want to say who they were because they were never part of the final programme.
"It wasn't quite last minute, but decisions were made before it got really bad in Ukraine.
"Since then, there has been an interesting conversation in all areas and there has been a bit of a pushback, as to whether we are talking about people with Russian passports, institutions or people who are very associated with the administration. .
"Obviously the whole philosophy of the festival is to create an international space and no matter what happens in the world, we can have it.
"But that kind of moment happened where there was such urgency. People felt that anyone who could impress in any way how bad it was, you have an obligation to do that.
"It wasn't a case of 'tut tut, we're going to cancel people'. It's not about being anti-Russian, it's about being anti-this administration.
"Obviously, we had an honorary president who was quite close to the president. It was a board decision, but it was quick and unanimous. It was about his closeness to the government rather than the nation on the front of his passport.
Fergus Linehan, who has run the Edinburgh International Festival since the 2015 event, oversees its final event this year.
We Are Monchichi will be staged as part of the Edinburgh International Festival season of performances exploring issues around refugees, migration, identity and inclusion. Photo: Fred Fouche