Edinburgh International Festival: The pianist's impressive performance made me realize the pain of a year without music – Professor Joe Goldblatt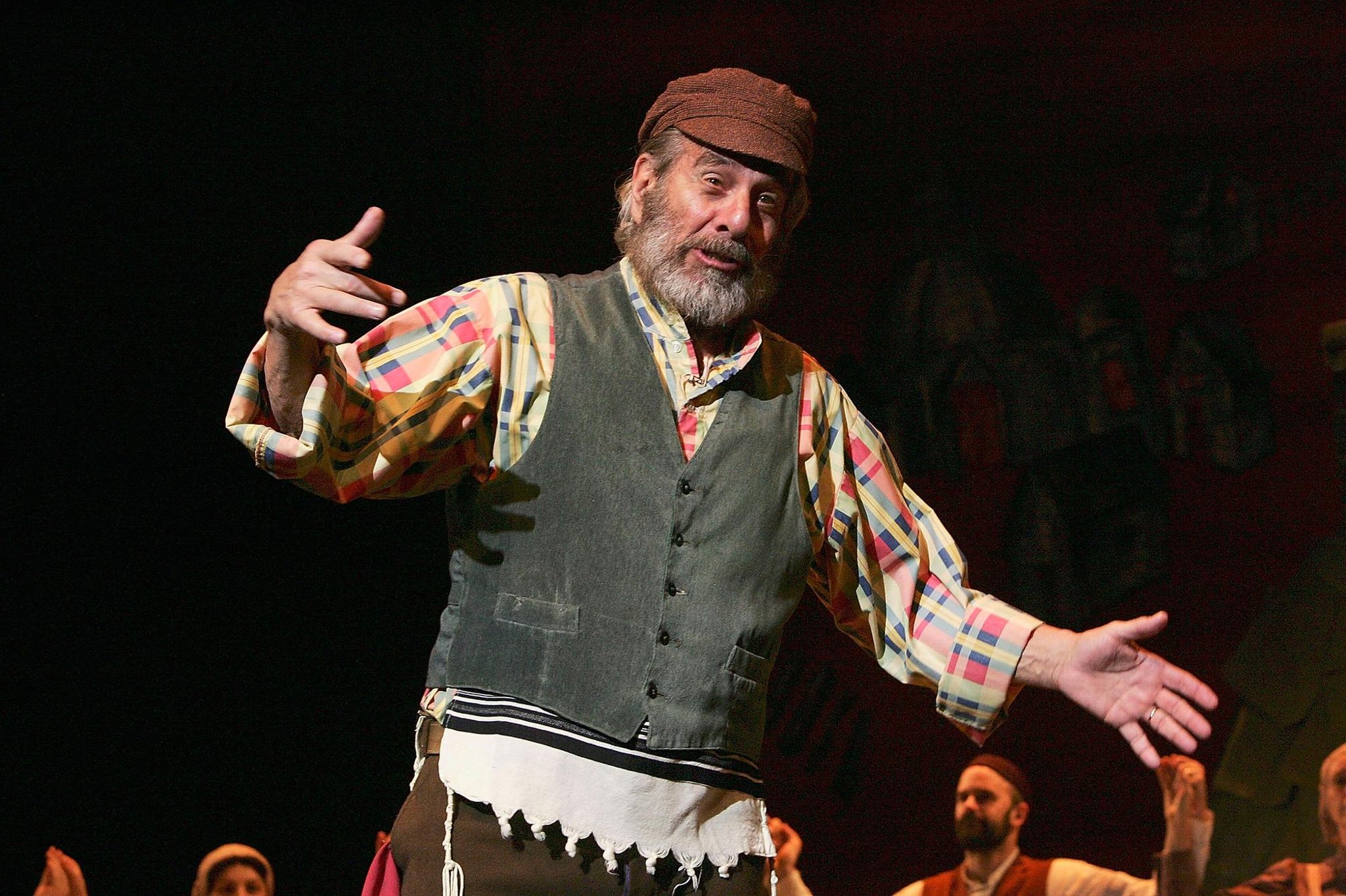 Joe Goldblatt learned the importance of the bond between audience and performer as a child when his father took him to see the musical Fiddler on the Roof (Photo: Patrick Riviere / Getty Images)
The melodious sound, though familiar, at first seemed almost unintelligible. In order to better understand this strange and beautiful vocabulary, I suddenly leaned forward in my chair and was awarded Brahms performed by Elena Fischer-Dieskau, a brilliant member of the keyboard faculty of St Mary's Music School .
We were attending a 'test event' held at Old College, University of Edinburgh in a new marquee created by the Edinburgh International Festival to explore how an open-air concert hall could serve as a new summer home for us and for many more in the future. If the smiles and cheers from the audience are any indication, this house could become the new normal for thousands of onlookers every summer.
My reaction to the first musical notes rising from the grand piano and gently floating towards my chair brought back a distant memory of almost 60 years ago. My dad came home from his small hardware store and proudly held up in front of my mom, sister, and myself four front row tickets to a musical about Jewish family life called Fiddler on the Roof.
I took a look at the price of each ticket and was surprised because Dad, a child during the Great Depression in America, had been so poor that he once lived in a tent with his parents. and his seven siblings. I immediately realized that dad, a proud Jew, believed this performance was worth his hard-earned treasure.
Read more
Read more
Work on Edinburgh's new concert hall is expected to begin next year under a visi …
We entered the music hall and proudly walked down the central aisle to the front row and as we sat down the lights dimmed and an actor entered the stage and started singing the opening number , Tradition. This song describes the traditions of the Jewish people that have sustained them for thousands of years despite constant persecution. Dad reached out and squeezed my little hand and I looked up at him and noticed he was crying softly. He showed the scene and whispered to me, "This is my family.
The organic bond between the audience and the performer, as demonstrated by Papa's response a long time ago, is something that I have enjoyed throughout my life. Maybe that's why the last year without live music, theater or dance was so painful. Ironically, I didn't recognize this real, deep pain until the first notes were played.
Over the past year, I have also realized how precarious and fragile the arts are in our modern and increasingly digital dominated world.
Performing arts organizations were the first businesses to close and the last to reopen. This demonstrates to me the lower level of value they are viewed by our policy makers, officials and politicians. Although most citizens place great importance on safety and security, health care and education, each of these societal foundations also depends on whether citizens value aesthetics, the ability to imagine , to invent and to think. And that's why, I never want to feel this pain again.
In the first line of his bestseller, Antifragile: Things That Gain from Disorder, Nassim Nicholas Talib writes: "Some things benefit from shocks; they thrive and grow when exposed to volatility, chance, disorder and stressors and enjoy uncertainty. Yet despite the pervasiveness of the antifragile phenomenon, there is no word for the exact opposite of fragile. Antifragility goes beyond resilience or robustness. The resilient resists impact and stays the same; antifragile is improving.
We have just lived through a period of great shock and now we must develop the tools, techniques and determination to embrace the fight against fragility or risk losing the cultural soul of Edinburgh and the country.
According to Talib, if we embrace antifragility as a way to get stronger, with every shock we take we may be able to protect, preserve and even grow what was once considered fragile in the past.
One way for me to become stronger and more anti-frag is to keep experimenting with new concert halls, just like the Edinburgh International Festival is doing this summer. If we fail to develop this antifragility, we risk silencing the music and we cannot afford another year, month, day, or even a minute without live music to light up our lives.
During the final movement of the music, the rain started to beat strongly on the roof of the marquee and the musician closed her eyes, raised her head and continued to play as if she was cuddling tears from the sky. The sound of the pouring rain rivaled the notes of the piano and I'm happy to report that the music has won the day time and time again.
As I rose from my chair to join the others in loud applause and shouting bravo as the performer made his final curtsy, I lovingly watched the new outdoor concert stage and thought, Dad was right, it is indeed my family and I must now take better care of it for future generations.
As the audience left the marquee the sun triumphantly broke through the clouds and I silently thought that the Edinburgh International Festival, through this new venue, was actually ushering in a new era, even a brilliant sunrise. , and now we all have to work even harder to maintain that shine for future generations.
Joe Goldblatt is Professor Emeritus of Planned Events at Queen Margaret University and to learn more about his take on Edinburgh festivals and other topics, visit www.joegoldblatt.scot
A message from the editor:
Thank you for reading this article. We depend on your support more than ever, as the change in consumption habits caused by the coronavirus is having an impact on our advertisers.
If you haven't already, consider supporting our trusted and verified journalism by purchasing a digital subscription.