FEI Music Review: Edinburgh International Festival Opening Concert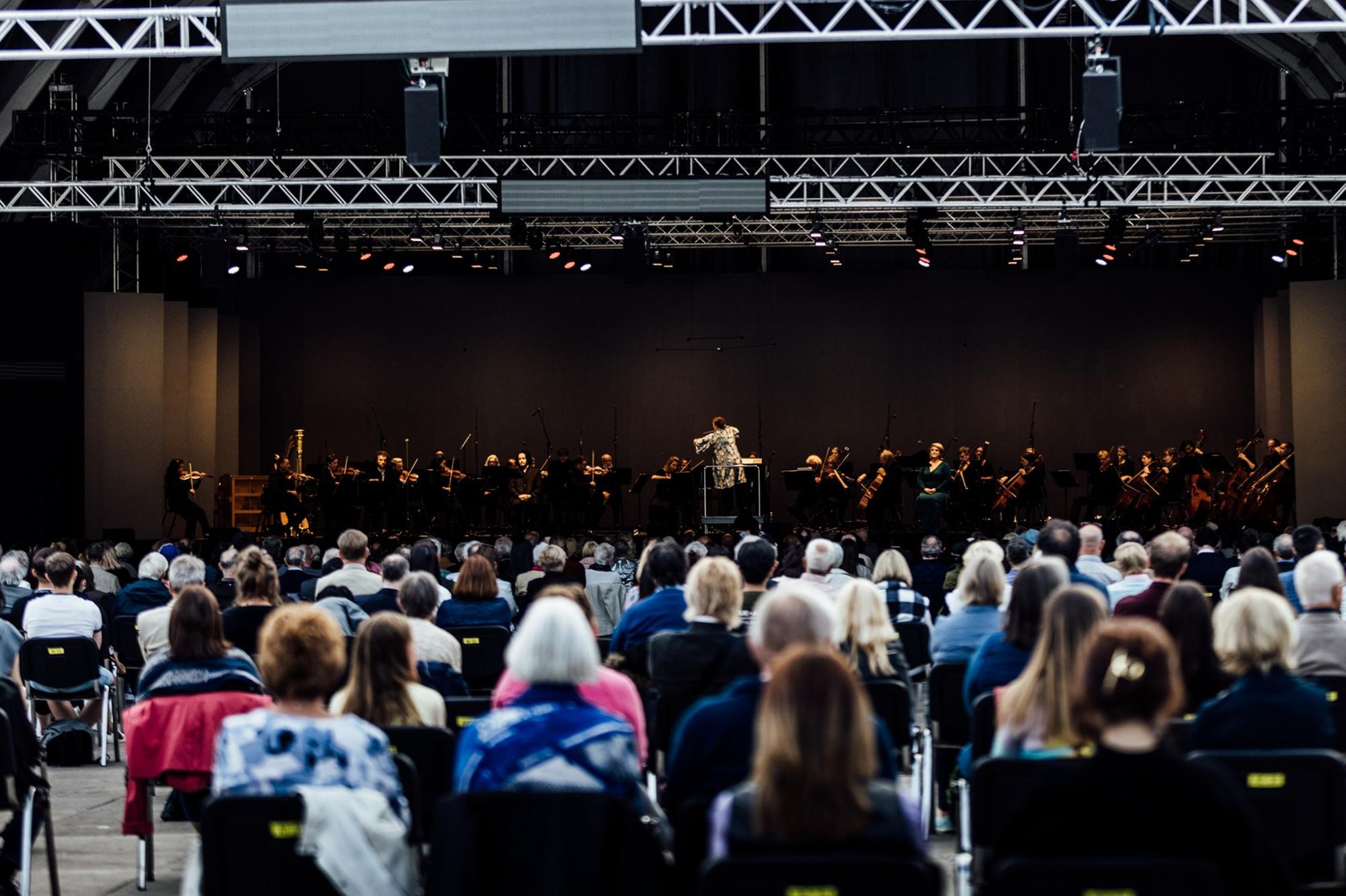 Dalia Stasevska conducts the BBC Symphony Orchestra at the Edinburgh Academy
And so begins, with so many hopes, expectations, undoubtedly worries too. In these unusual times, the opening concert of the Edinburgh International Festival (*****) was more than just a concert, of course. It was the first chance to experience the open-air hall for orchestral concerts specially erected at the Edinburgh Academy Junior School: large and awe-inspiring built, airy and, above all, quite capable of evoking that feeling of concentration. and privacy so crucial for live music.
The occasional distant calls from gulls and oystercatchers – hardly disturbing – only made the experience even more extraordinary. The lean, socially distant (softly amplified, but hardly notice) BBC Symphony Orchestra sounded rich, detailed, and utterly compelling in the immense space, nowhere more than Anna Clyne's. PIVOT, the exuberant, at times hoarse opening of the concert, which felt like an explosion of energy both joyful and appropriate to the return of live events. However, conductor Dalia Stasevska kept Clyne's frenzied creation under tight control and was just as precise in her beautifully nuanced retelling of Respighi. Trittico Botticelliano Who followed.
If you had to choose music to test the acoustics of a new venue, Respighi's painstakingly detailed work would be a demanding choice, but it sounded impeccable. There is probably a little more work to be done, however, with the vocals: Singers Rosie Aldridge, Felipe Manu and Michael Mofidian gave great performances in the closing work, Stravinsky Pulcinella, but the balance and the fusion with the orchestra have not always been convincing. Nonetheless, Stasevska directed a moving narrative, full of boundless energy, and set the appropriate jubilant tone for a return to live orchestral music in this remarkable new space.
A message from the editor:
Thank you for reading this article. We depend on your support more than ever, as the change in consumption habits caused by the coronavirus is having an impact on our advertisers.