First International Film Festival in Manipur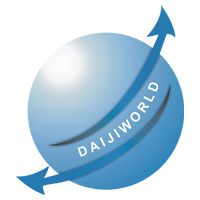 Imphal, March 30 (IANS): The first-ever international film festival, backed by the Union Ministry of Information and Broadcasting, will kick off here on April 2, officials said on Wednesday.
Manipur Film Development Society (MSFDS) Secretary Sunzu Bachaspatimayum said that during the 5-day international film festival – "Eikhoigi Imphal International Film Festival" – 11 feature films, 8 non-feature films and one short film would be screened.
Films including those from Iran, Germany, Korea, the Philippines and Norway would be screened.
The official said that two films from Manipuri – "Eigi Yum" by Romi Meitei and "Nine Hills One Valley" by Haobam Pabankumar, the acclaimed film by Khasi (Meghalaya), "Iewduh", directed by Pradeep Kurbah and the Assamese film, "Ishu", directed by Utpal Borpujari will also be screened as part of the festival.
Bachaspatimayum said the festival was jointly organized by MSFDS and the Manipur State Film and Television Institute (MSFTI), with financial assistance from the Directorate of Film Festivals (DFF) of the Ministry of Information and Broadcasting Union, DFF ensemble of films made by India's master filmmakers such as Satyajit Ray, Adoor Gopalakrishnan, G. Aravindam, Girish Kasaravalli and Mrinal Sen will be a special attraction of EIIFF-2022 .
Director of the critically acclaimed documentary film, 'All That Breathes', Shaunak Sen will be present during the festival and will share the experience of his cinematic journey. Also, filmmakers like Rajdeep Paul, Sarmistha Maiti and Kaushik Hafizee will attend the festival with their films.
DFF Deputy Director Tanu Rai will also attend the international film festival. The festival envisions filling the void of a truthful film culture, especially in Manipur state, the MSFDS secretary said.
He said that between breaks in the film screening, there will be musical performances by local artists.