Last day of robotic picks like IF show: Milton Keynes International Festival ends – MKFM 106.3FM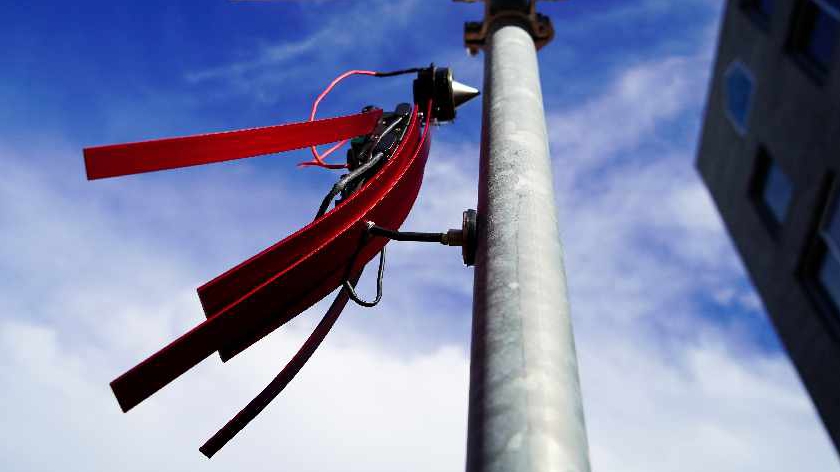 Today (07/30) marks the last day of Marco Barotti's "Peaks" art exhibition as the city's biennial arts festival draws to a close.
Over the past 21 days, Milton Keynes has hosted a variety of art exhibitions and live performances as part of IF: Milton Keynes International Festival, a celebration of innovative local art culture.
One of the most popular displays was the robotic peaks, which unexpectedly appeared and flocked to places across Milton Keynes, stretching from Station Square in the center: mk.
"The Woodpeckers" aimed to create a live soundscape, unique to Milton Keynes. They have undergone constant transformations and variations as they appear in different areas of central Milton Keynes each day.
The robotic peaks transformed in real time the invisible signals of wireless technology and mobile communications into audible and visible rhythmic acoustic beats – drawn from the urban architecture around the city.
Peaks: LAST DAY

Today is the last day for our robotic picks in #Milton Keynes – after they finish at 3pm, maybe they could go for a jump, a bowl, a quick ski or a movie! ??

Here are some of our favorite photos from the past 21 days! #IFMKfest

?? @shaunarmstrong pic.twitter.com/GRhezJxfGM

– SI: Milton Keynes International Festival (@IFMKfest) July 30, 2021
The creator of this ever-evolving composition and sound adventure is Berlin media artist Marco Barotti. After studying music at Siena Jazz Academy, Marco began to merge sound with the visual arts.
His work is driven by a desire to invent an artistic language expressed through kinetic sound interventions in natural and urban environments. His installations merge audio technology, consumer goods and waste into moving sculptures entirely triggered by sound.
The main objective of his work is to create a "technological ecosystem" that plays with the resemblances to animals and plants. The resulting artwork served as a metaphor for the destructive human impact on the planet and aimed to raise awareness of environmental issues.
To see Marco Barotti talk about his creation and the inspiration behind the display, you can watch a short film by clicking here.