PHOTO 2022, the second Melbourne International Photography Festival, explores what it means to be human. Here are his curator's top six picks.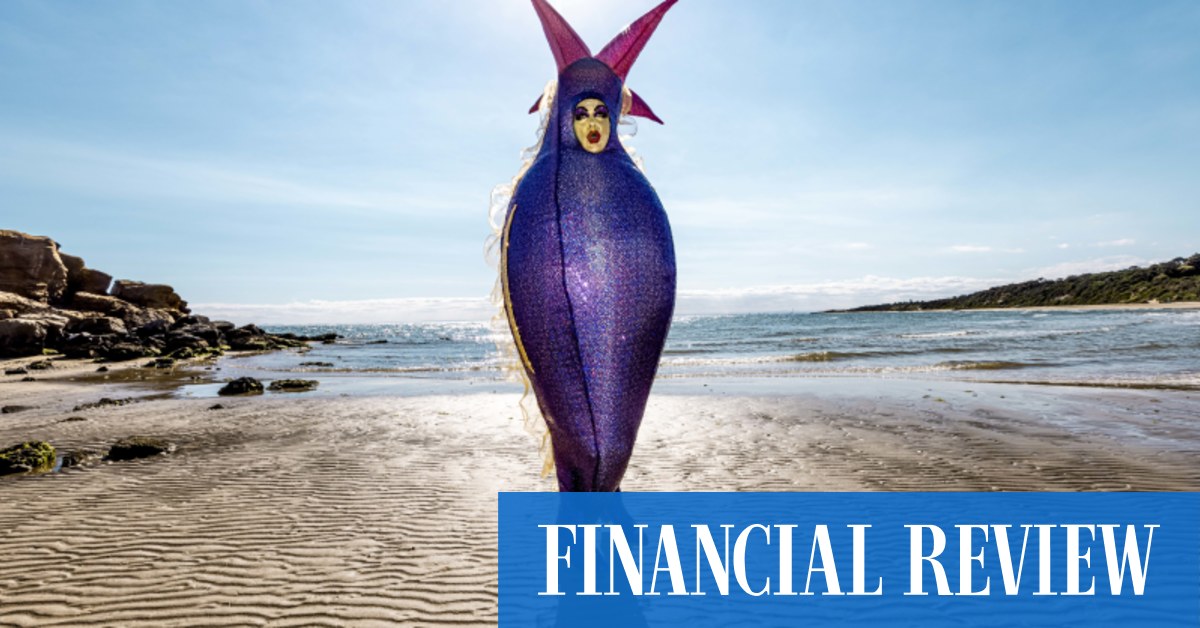 1. Gillian wearing
ACMI, Federation Square, from April 29 to May 22
Inspired by documentaries, reality TV and the performative nature of identity, British artist Gillian Wearing describes her approach to photography and video art as a 'montage of life'.
The exhibition includes the Australian premiere of his film Porter Gillian, for which she collaborated with advertising giant Wieden+Kennedy to create fake identities by mapping an AI mask of her face onto others. The work is playful and provocative, asking viewers to consider the extent to which our digital selves reflect our real identities, the impact of our immersion in contemporary media cultures, and how reality is distorted on a daily basis.
"It's a great first stop for audiences to think about the theme of the festival," says Redstone.
2. Birrarung Softboxes
Southbank Promenade, April 29 to July 29
In this installation presented on huge custom-built lightboxes on the banks of the Yarra River, six photographers explore our relationship with water – Naomi Hobson's images of Indigenous youth living on the Coen River in the Cape York Peninsula to Luvuyo Equiano Nyawose exploring post-apartheid South Africa through beach culture. Australian artist duo The Huxleys photographed themselves in costumes inspired by free-flowing sea creatures such as starfish.
"We love these creatures," say the artists. "With the onset of global warming, we pray that the precious creatures of the reef will survive and thrive."
The light boxes will come alive at dusk each day.
3. Paul Mpagi Sepuya
Contemporary Photography Center, 404 George Street, Fitzroy, April 29 to June 12
The American photographer explores queerness and darkness in his portraits of friends and acquaintances in intimate settings. Redstone says, "I have followed Sepuya's career trajectory as he exhibited at some of the most important museums in the world, including MoMA and the Whitney in New York. Although few people know his name in Australia, he is a star overseas.
4. Mohamed Bourouissa
Peter O'Callaghan QC Gallery, 205 William St, Melbourne, April 29 to May 22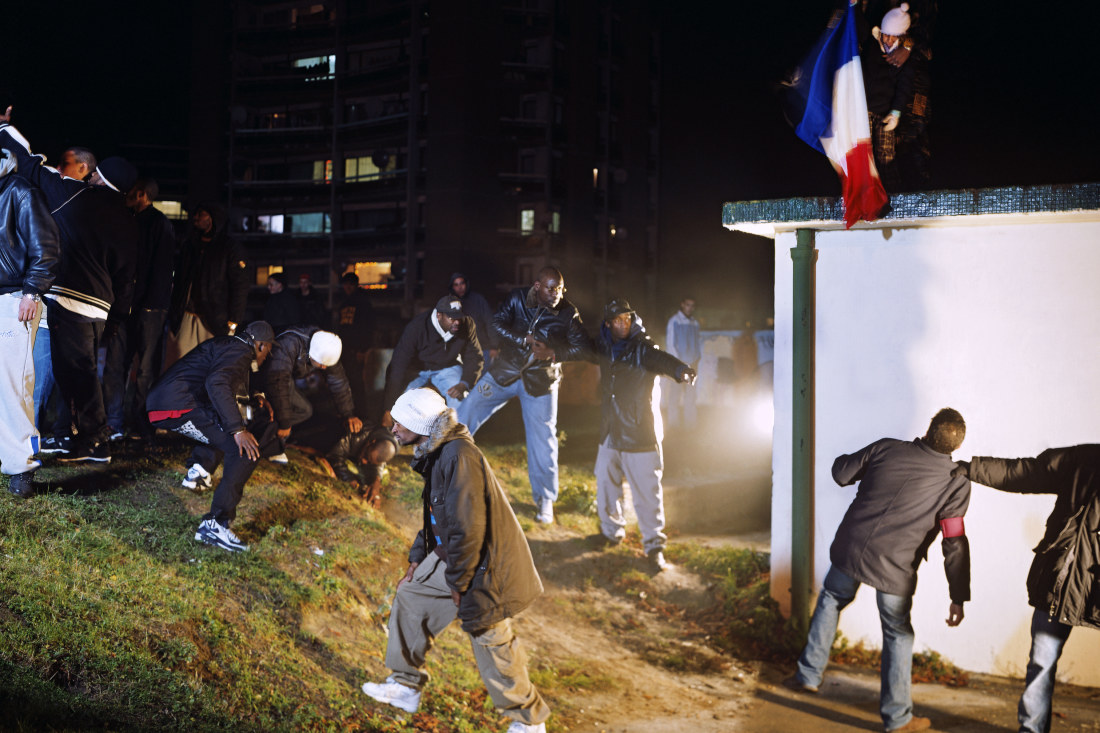 Peripheral and Shoplifterstwo series by the Paris-based Algerian photographer that explore the neglected fringes of society, are on display as part of the establishment of the Victorian Bar's Court Dignitary Portrait Gallery, opposite the Supreme Court.
5. Misha Vallejo Prut
Prahran Market, 163 Commercial Road, South Yarra, April 29 to May 22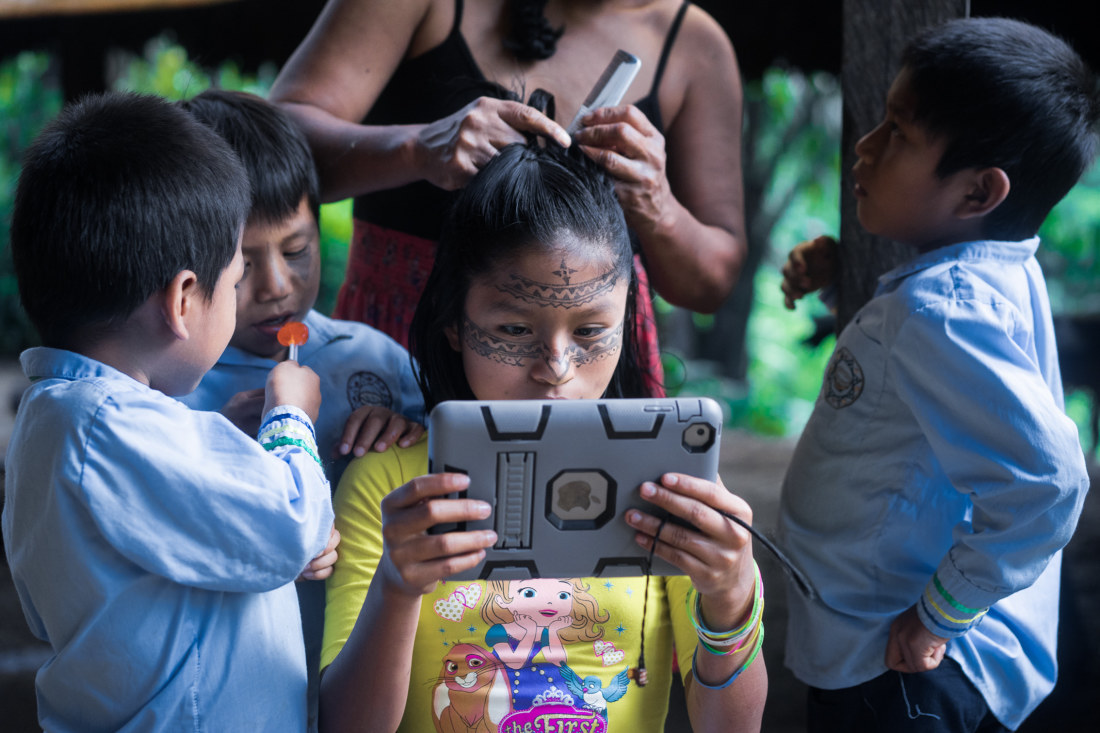 The Ecuadorian photographer has spent six years photographing indigenous Sarayaku people as they become global cyber activists to communicate the impact of climate change on their life in the jungle. Viewers of his work, displayed as large banners hanging from the rafters of Prahran Market, can scan a QR code and hear directly from the Kichwa people in an exclusive recording for PHOTO 2022.
6. Atong Atem
Old Treasury Building (exterior), Spring Street, April 29 to May 22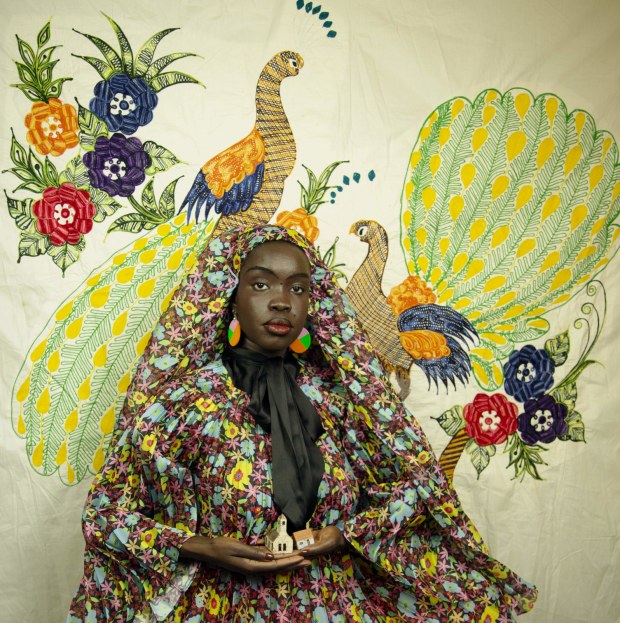 Redstone has spent the past 12 months working on a book of the Melbourne-based Sudanese artist's work, whose images are reworkings of family photo albums spanning decades.
"The book [called Surat, or "snapshot"] is a performative representation of photography and the repetition of dressing, sitting, posing, changing, testing, adjusting and capturing," explains Redstone.
Surah is published by PHOTO Editions (Photo Australia/Perimeter Editions).