Quilter's masterpiece to be presented at the international festival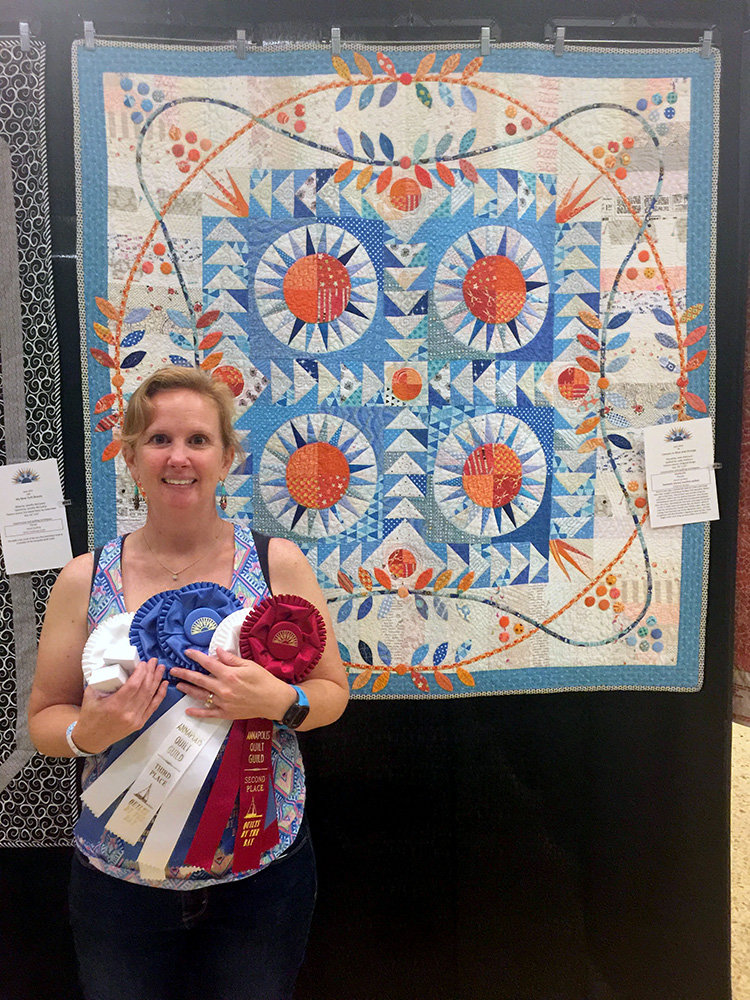 By Judy Tacyn
"I Dream in Orange and Blue", a handmade quilt by Julie Antinucci, Arnold resident, was shortlisted for the International Quilt Festival to be held October 28-31 in Houston. To be accepted at the International Quilt Festival, quilters must apply and provide two photos. Antinucci said the area of ​​quilts considered this year was particularly important because the show was canceled in 2020 due to the pandemic.
"This [festival] is the Quilting Super Bowl, "said Antinucci, who has been quilting for nearly 20 years. "It's the first time I've had a quilt there, but I hope it's not the last."
To create "I Dream in Orange and Blue", Antinucci first had to develop an original pattern. After the initial sketch, which required a lot of mathematical calculations, she often made changes along the way. The finished quilt was first shown at the Annapolis Quilt Guild Show in 2019, where it won numerous awards including Best in Show.
"This quilt was just something for me that's been on my mind for a while," Antinucci said. "I make most of the quilts for others, but this one is mine. "
The 55-by-55-inch luminous artwork took two years to make. Antinucci also makes memory quilts, which are less complex and only take a few weeks. She mainly works in bright colors and modern fabrics, like Kaffe Fassett, whose designs are colorful and funky.
Antinucci is an active member of the Annapolis Quilt Guild. For decades, the guild has hosted a quilting show in June at Annapolis High School. Due to restrictions on large gatherings in public high schools, the guild is looking for alternative venues in 2022.
To learn more about the International Quilt Festival, visit www.quilts.com/quilt-festival. To learn more about the Annapolis Quilt Guild, shows and members, visit www.annapolisquiltguild.org.