Registrations are open for the Film Festival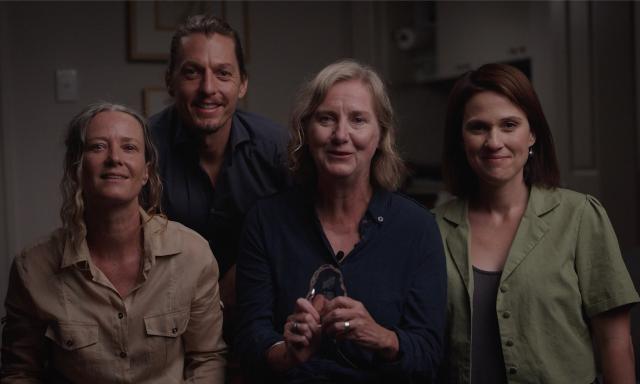 By Trish Bowman
It's time to get creative as the Capricorn Film Festival returns for the eighth year next January and calls for entries from filmmakers across the region.
Filmmaker submissions for Queensland's hugely successful Regional Film Arts Festival are open with the five-day event to be held in mid-January 2023, in the stunning seaside tourist destination of Yeppoon on the Capricorn Coast. .
Festival founder and director Luke Graham said that each year the quality of international, national and Central Queensland filmmakers continues to raise the bar.
"Their production and storytelling skills are going to give our judges real challenges in selecting the winners," Mr. Graham said.
"We also have some really talented people finding their way in the industry and creating some really exciting films, our team can't wait to see this year's submissions.
"We have seen many past festival attendees continue their careers in the industry.
"A lot of people continue to develop their skills creating amazing work, we're all very excited to see what they bring to the table this year."
Submission categories include feature films, documentaries, short films, and video art with a total cash prize pool of $4,000 to be shared among the winners.
Of the five submission categories, one is specific to Central Queensland, with the organization's primary aim being to support the growth of regional filmmakers.
Eight feature films and documentaries will be selected to screen throughout the event alongside the best Central Queensland and international shorts, totaling up to seventy-five regional premieres for the enjoyment of attendees.
CQ Shorts is open to Central Queensland residents with no age limit, including school and student-made shorts, with the winner receiving cash, a trophy and mentorship through professional production.
CAPS Shorts is for filmmakers outside of Central Queensland, with the winner receiving cash and a trophy.
CAPS Experimental is in its third year and is suitable for short videos that are more artistic in nature, embracing visual and audio expression rather than story structure.
CAPS Feature and CAPS Doco are for feature film submissions, including feature films and documentaries, with the winner receiving cash and a trophy.
Festival organizers are expecting another record year for short film submissions, the triumph of last year's entries, with over 600 short film submissions.
Regular registrations are open until October 12 with the final deadline November 2, 2022.
Submissions are accepted online via capricornfilmfestival.com.