Rome holds Palestinian cultural festival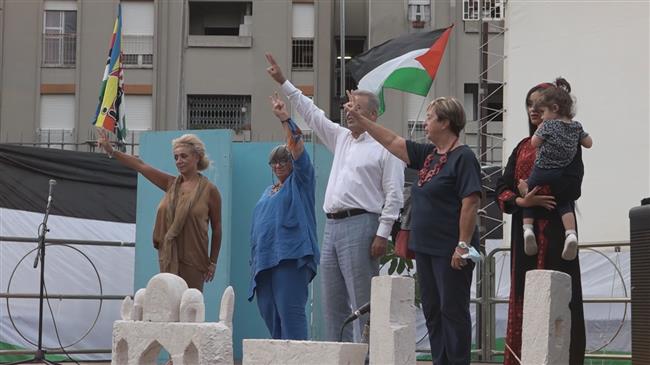 Max Civili
Press TV, Rome
The second Falastin Festival opened on Thursday in Rome's suburban district of Tiburtino III.
The four-day initiative was organized by the Palestinian Association of the Rome and Lazio Region and is supported by a number of Italian organizations, including the national association of Italian supporters ANPI.
The festival aims to strengthen intercultural understanding and promote Palestinian culture in the Italian capital.
The festival showcases traditional Palestinian music and food, and features films and books on the Palestinian struggle for a state.
Some participants commented on recent statements by Israeli Prime Minister Naftali Bennett on Palestine, who reiterated his opposition to the creation of a sovereign Palestinian state in the occupied territories after a meeting with Egyptian President Abdel Fattah el-Sisi earlier this week.
The European Parliament's budget committee will meet at the end of this month to vote on the 2022 contributions to the Palestinian Authority. Many are worried about a possible reduction.
The Falastin Festival will continue until Sunday. He will present panel discussions on crucial issues such as the international recognition of Palestine as a state, ongoing attempts to Jewishize al-Quds and Italy's foreign policy towards the struggle of the oppressed people of Palestine.