Serendipity Arts Festival voted best cultural festival at the 8th LCD Berlin Awards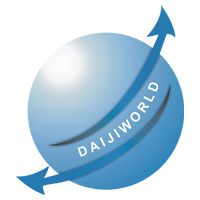 New Delhi, April 11 (IANS): The Serendipity Arts Festival received the award for Best Cultural Festival in the Traveller's Prize Segment, at the 8th Annual LCD Berlin Awards 2021-22.
As part of an initiative of the Department for Culture and Europe of the Berlin Senate, in cooperation with VisitBerlin and LCD, local cultural managers and international cultural institutions are working to create a growth ecosystem aimed at strengthening the visibility of Berlin and its cultural heritage as well as to promote lasting partnerships. between the travel and culture industries, which will strengthen Berlin's cultural landscape in the long term.
Speaking about the recognition, Sunil Kant Munjal, Founder and Patron of Serendipity Arts, said, "What we do at the festival showcases the coming together of creative, artistic and brilliant minds who uphold the diversity of our heritage and expression. common cultures. As organizers of this multidisciplinary arts festival, we seek to ensure that artistic practices from across the country and the South Asian region are well represented and celebrated with equal enthusiasm.
On behalf of LCD Berlin, Florian Wupperfeld, Founder of Leading Culture Destinations, said: "These awards provide an opportunity to celebrate creativity, culture, digital experiences and innovation, highlighting emerging cultural destinations and the most remarkable establishments around the world while linking the arts and tourism.
"LCD Berlin would also like to thank our distinguished international jury and our collaborating partners, the Department of Economics, Energy and Public Enterprises of the Berlin Senate, Korn Ferry, Lord Cultural Resources, SUNx, and all of our outstanding nominees shaping culture around the world, many who have shifted from physical locations to hybrid digital experiences, as the pandemic has shown us that we need to rethink the way we interact with destinations."
The selection process was a combination of popular votes and jury deliberation. The distinguished international jury was made up of Elizabeth Monoian, co-founder of Land Art Generator; Christina Reti, director of Korn Ferry; Javier Jimenez, director Lord Cultural Resources; Jean Blaise, director Le Voyage à Nantes; Juergen Mayer H., architect; Jenenne Whitield, president of the Heidelberg project, has selected the winners of the LCD Berlin Award 2021/22.