Shanganani Cultural Festival to Bring Kalanga Culture to the South :: Mmegi Online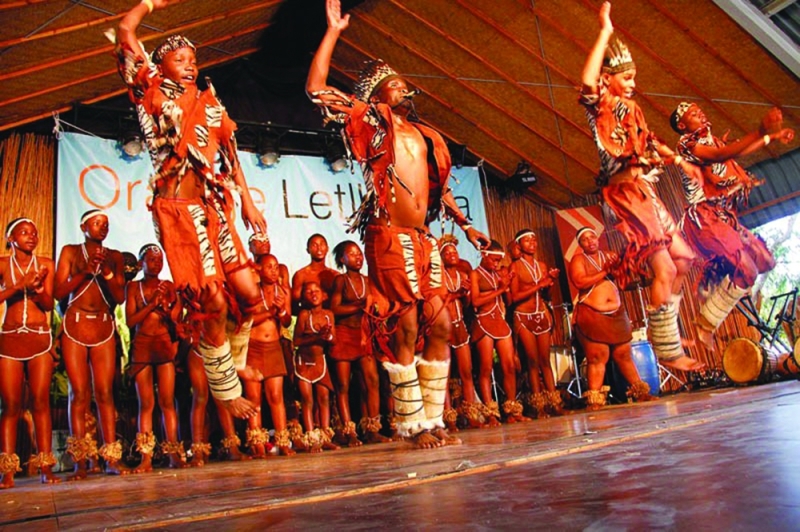 The Batswana duo, Marea Sekgabo and Boikhutso Phuthego have teamed up to organize the Shanganani Cultural Festival at the Gabane Family Fun Villa on March 5, 2022.
The event aims to share the Kalanga culture with other Batswana in southern Botswana. In an interview with Arts & Culture, Sekgabo said the occasion was a cultural event that would showcase the Kalanga culture in the south of the country. She explained that the event was meant to bring the Bakalanga together and introduce their culture to Batswana as a whole with food and music.
"The Shanganani Cultural Festival is different from other cultural events because we will be promoting the Kalanga culture and introducing it to people from different tribes in Botswana, especially those in the south of the country.
Unlike other events that generalize cultural events to various cultures, ours is focused on the Kalanga culture. "I was inspired to organize this event here because many Kalanga people live, work, study and are married to people from the south. They spend a lot of time without returning home. Most Kalanga dishes are hard to find in the south.
We will do this event in March as it is Letlhafula time and the phane will still be fresh. There will be a lot of tea because of the rains as the fruits and vegetables will be fresh from the farm," she said. Sekgabo explained that the event is important to them as it will empower artists, small businesses and people in Gabane. She said that their traditional beer will be made in Gabane and even the event will be held in the village which will also offer lodges and guesthouses as many people will book accommodation there. They won't bring in international artists but have decided to bring in 100% local talent like Ndingo Johwa, Lister Boleseng and traditional band Mafitlhakgosi to name a few. They will captivate the audience with ndazola and hosanna dances.
The master of ceremonies for the day will be Big Fish. The food that will be served at the event will include zengwe, delele, dhobi and others. "There will also be children's games like the zip line, electric carousel, flying jets and paddle cars. Food will be included on both tickets for P250 and P350.
Tickets are sold at P100 for children, P150 hosanna tickets (general) and this includes food. We also have Tjimomi (VIP) tickets for P350 and this includes food, VIP parking, seating arrangement near the stage, free cooler and traditional brewed beer," she added.