Sharjah International Film Festival for Children and Youth begins October 10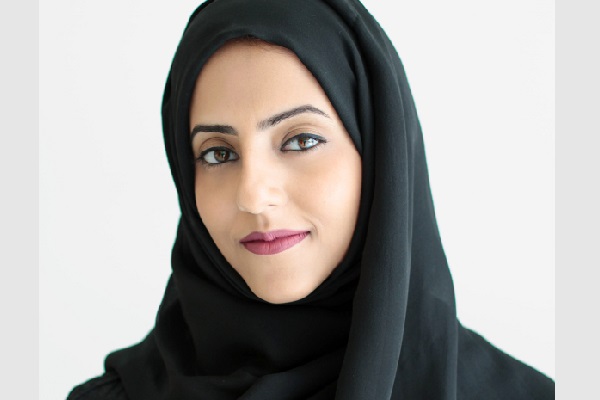 The eighth edition of SIFF will host 48 film premieres, 30 workshops and round tables.
FUNN, the Sharjah-based organization that promotes media arts learning among children and youth, has announced that the eighth edition of the Sharjah International Film Festival for Children and Youth will feature a range of genres that combine the best of audiovisual storytelling and entertainment, and which reflect a rich diversity of voices.
More than 80 childhood stories, ranging from animation and short films to feature films and documentaries from the region and the world, will be screened at the eighth edition of SIFF, which takes place from October 10 to 15.
A selection of films from 38 countries will be presented at SIFF 2021, which takes an entirely virtual route this year.
Held under the high patronage of Sheikha Jawaher bint Mohammed Al Qasimi, President of the Supreme Council for Family Affairs (SCFA), and on the theme, Think cinema, the festival also presents a strong and diverse programming program including 48 film premieres, 30 workshops in Arabic and English, seven panels, awards in seven categories and more for young audiences.
SIFF 2021, which celebrates cinema from around the world, received a total of 4,284 submissions in seven categories for the years 2020 and 2021. Of the more than 80 films selected for screening, 31 are animation; nine are films for children and young people; seven are documentaries and eight are feature films. In addition, 13 films each fall under the categories of student and international shorts, while six are GCC shorts.
SIFF will host the premiere of a selection of 48 films by passionate young storytellers, which includes four films from the United Arab Emirates, three from the GCC, 35 from the Middle East and six films representing the unique vision of world filmmakers.
The six-day cultural festival will also host 17 informative and educational workshops for children that cover the basics of panoramic and abstract photography, stop motion animation and cartoons. Young people from the UAE and beyond can look forward to 13 workshops focusing on the art of filmmaking, storytelling, and specialized photography, among others.
The festival will organize a series of engaging round tables that will bring together cinema specialists from the Arab world and beyond. During the sessions, experts will highlight emerging opportunities in the field that new generations of talented young people can explore and pursue.
The SIFF jury this year includes 13 renowned national, regional and international filmmakers, who will select the winners in seven categories. The jurors are made up of animation, feature films and documentaries, as well as actors and academics. The winners of the festival will be announced at the closing ceremony on October 15, 2021.
Speaking about the highlights of the film festival, Sheikha Jawaher Bint Abdullah Al Qasimi, Director of FUNN and SIFF, said: "As in our previous editions, the eighth edition of SIFF promises to bring together some of the most unique films and most engaging the UAE and the world to our diverse audiences. Educating and providing the tools necessary to develop a promising generation of young, creative filmmakers and media art specialists is at the heart of SIFF's programming program. As a result, workshops and discussions led by prominent industry professionals from all cultures will nurture the creative and film skills of young talent and enhance their potential.
She added: "Thanks to the guidance of His Highness Sheikh Dr Sultan bin Muhammad Al Qasimi, member of the Supreme Council and Sovereign of Sharjah, and the continued support of His Highness Sheikha Jawaher bint Mohammed Al Qasimi, Chairman of the Supreme Family Council. Affairs (SCFA), we have reached out to film and new media arts enthusiasts as well as film and television professionals from different countries, and we have managed to forge a lasting friendship with them.