Tallinn Black Nights Director Tiina Lokk Talks Creating an International Festival on a Tight Budget | Features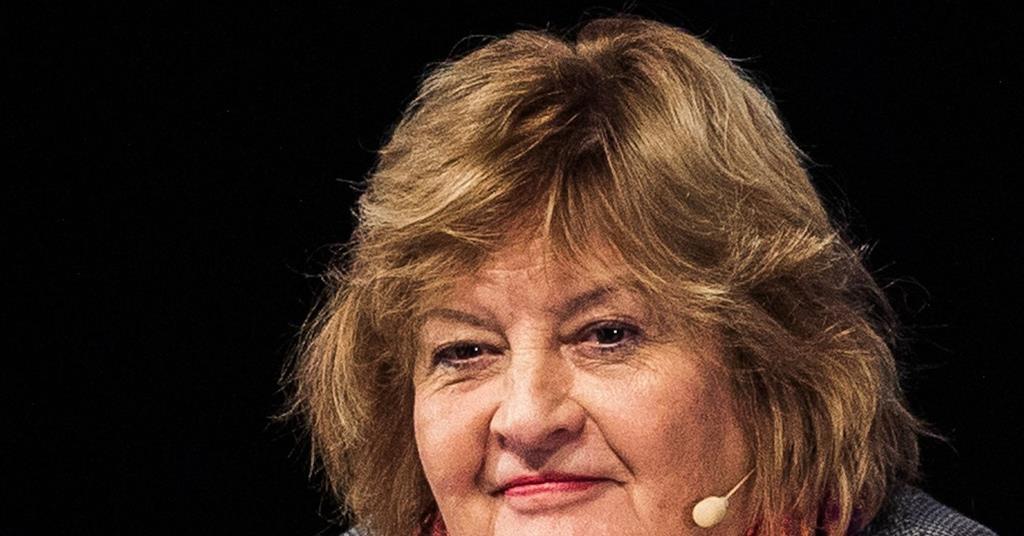 As the founder and longtime director of the Tallinn Black Nights film festival in Estonia, Tiina Lokk has faced her fair share of challenges for over 25 years.
Before the launch of the 26e edition, which runs from November 11-27, Lokk discusses how new crisis guidelines were crafted this year, an upcoming budget increase, and a new Critics' Picks section.
It also outlines what to expect from the industry side, what international guests should expect and how the industry plans to maintain its sustainability commitments.
What were the challenges in bringing the festival back to "full power"?
Looks like Covid is forgotten this year, even though it's hiding somewhere. We still have our share of crises, so we know how to act if the need arises. Last year, when we had a "full force" festival, with around 1,600 accredited guests and 70,000 admissions, in addition to the Covid wave, we managed to run the festival without any outbreaks, so we hope to avoid again covid.
This year we've created new crisis guidelines – what to do if there's going to be energy issues or something else – so life never tires of offering new challenges. You might ask me what kind of crises we don't have right now: electricity, gas, the economy, the highest inflation in Europe, the war in Ukraine.
What impact has this had on sponsorship and your overall budget?
We are very grateful that nobody left us and luckily we managed to find even new supporters. Yes, we are in a very difficult financial situation, but tell me when we have not been. We are hopeful that our audience will return, after two Covid years. People buy pre-sale tickets and we have a great program, so 'hope dies last', as Estonians like to say.
We also have good news. Our government has added 1 million euros ($1 million) to our budget, which is very important to us, and we are grateful because we know how tight the state budget is in these difficult times. But that's from next year. There is light at the end of the tunnel, but we have to survive this year.
This year, our budget is about the same as last year and the year before. Whether we end up in the negative or not depends on so many factors – the most important being the final box office. We'll see, but it's not an easy time. The budget is 1.7 million euros ($1.74 million). I know for most other festivals it's such a small number and they probably think we're kidding – how is it possible to make such a festival of this kind of capacity and format for such a small budget? Honestly, we don't know. It's tricky but possible.
What's new at the festival for 2022?
Each competition program has its own senior curator. Niki Nikitin is responsible for the Critics' Picks, with Triin Tramberg at the head of the first feature films, Edvinas Pukšta at the head of the Baltic Competition, Javier Garcia Puerto at the head of Rebels With a Cause, Helmut Jänes at the head of Midnight Shivers and Tiit Tuumalu to the organization of [email protected]ÖFF. Going forward, this will help each section to develop its own identity and character. In turn, our audience will be better able to find the films suited to their tastes, whether they are international industry professionals or moviegoers in Estonia. I could also say that it's new that we have 78 world premieres and 48 international premieres – it's a new record for us.
Critics' Picks is new this year. What are you looking to achieve with it?
Critics' Picks is a program we've been thinking about for many years. Estonia does not have a large number of [local] film critics, we have therefore made the decision to let the film critics and theoreticians already present in our programming team select the films in competition. It really is a great first draft and I can't wait to see how the program develops in the future.
We are very happy that many films have already been purchased for sale and distribution ahead of the festival, including films like the Slovakia-Czech Republic co-production The maidwhich makes its world premiere in Critics' Picks, and In bedwhich will have its international premiere as part of the Rebels With a Cause and In Focus: Israel competition.
What should we know about the industry program this year?
Industry highlights include our [email protected] & Baltic Event conferences, which include forums on transforming European film funds, increasing industry-wide cooperation with the film sector and Ukrainian audiovisual and the exploration and definition of the principles of European immersive and Web3 technologies for the audiovisual industry.
We are also hosting a capacity building seminar on environmental sustainability in film and television productions, the Script Pool, Black Night Stars and Music Meets Film with a concert by renowned composer William Goldstein on November 21, creating live music for Jaan Tootsen's documentary. Fred Jussi. The beauty of being.
How many international guests will you have this year, and how does that compare to last year and 2019? What events should they expect?
At this time, it looks like there will be about the same number as last year – around 1,600 accredited guests. We have been trying to maintain similar attendance as airfares have become so expensive and hotels are also increasing their prices. We had parties last year and will be back this year. We will keep winter swimming and bog trips and this year industry and press will visit Eastern Estonia. It's a very interesting part of the country, especially if you think about the locations.
The festival is all about sustainability – you've planted a park to offset the carbon footprint. Are there new movements in this area? Are you still looking to send as many filmmakers/crews to Estonia as possible?
Yes, we always plan to transport as many guests as possible, as it is more environmentally friendly and more efficient than driving in a car or crossing the Atlantic. The amount of fuel consumed by an airplane, divided by the number of people and kilometers, leaves a lower CO2 footprint than driving a car. In Tallinn, the festival only uses hybrid cars or the tram. We plant our own trees, take care of a special forest area and our park in Tallinn. We have reduced our number of printed catalogs and marketing materials and are trying to avoid using paper tickets. You can use them if you need to, but most people will use their cell phones. We're taking it step by step, implementing many other small but important changes.