The Lebanese Cultural Festival OC continues in Orange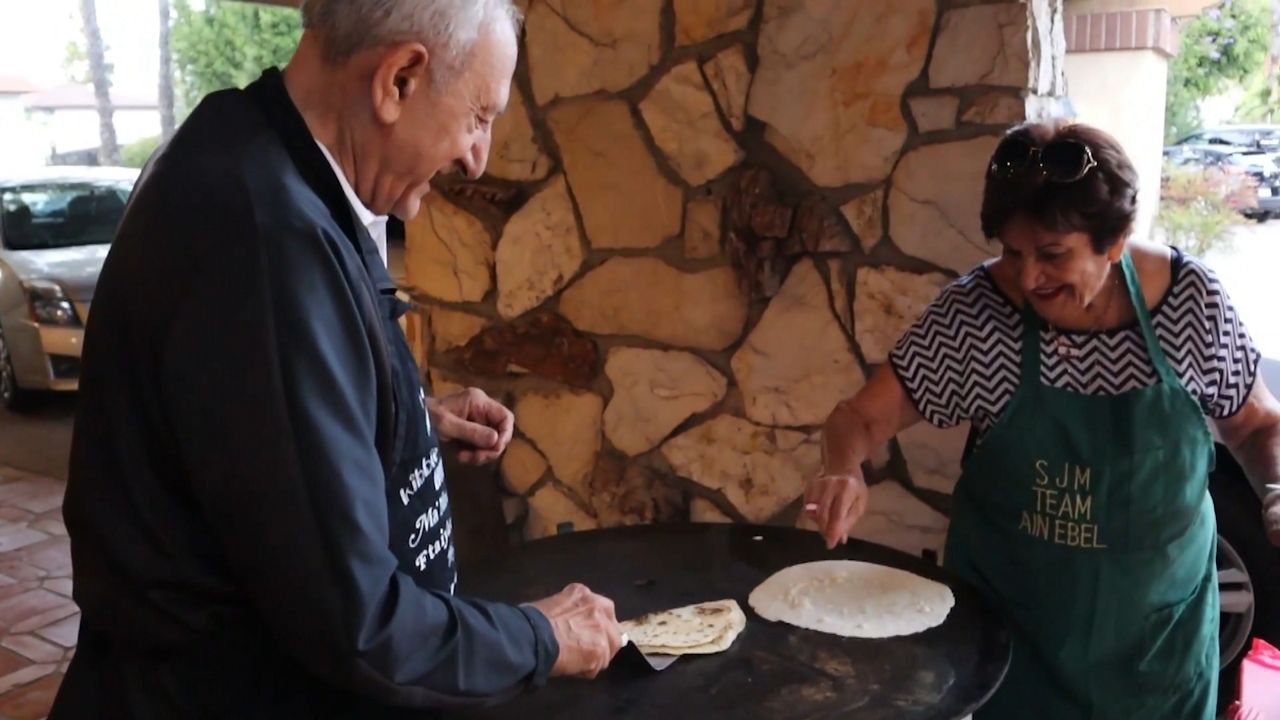 ORANGE, Calif. — Falafel, a popular vegan street food from the Middle East, is just one of the many dishes you'll taste at the OC Lebanese Cultural Festival.
Church volunteer and proud Lebanese American Ed Salem helps prepare for the festivities taking place in Orange at St. John Maron Catholic Church.
"We are here to welcome you to the annual festival. This is our first for three years," he said. "Our theme is Ahlen Wa'Sahlen – which means welcome and twice welcome."
Now that pandemic restrictions have been lifted, the community is excited to present a cultural celebration for all neighboring communities. Salem helps prepare "manaeesh", a mixture of zaatar and olive oil on pita bread, which will be served at the festival.
Meanwhile, the youth of the community prepare dabke dances for the guests, hoping to spread a spirit of joy for all in attendance. Salem said it is the transmission of cultural customs, from one generation to the next, that keeps this joy alive.
"The morals and ethics of their homeland, all of which are very important and will be passed on to future generations," Salem said.
As the festival unfolds on the church campus, Bishop Antoine Bakh says a spirit of hopeful celebration and welcoming inclusion is just what all of society needs right now.
"Knowing that the past has seen so much hardship, and they have succeeded, and they have been able to celebrate, and so are we," he said.
And nothing like a falafel sandwich to unite a region as diverse as California. The rally takes place from June 10 to 12.
Salem highlighted Lebanon's spirit of tolerance, calling it the "Switzerland of the Middle East".
"Lebanon itself is a welcoming, open country, people go there, they like to go there, enjoy, live, love, laugh and be happy, and that same tradition is here," Salem said.