The new "Ukrainian Freedom Orchestra" will hold a free concert at the Edinburgh International Festival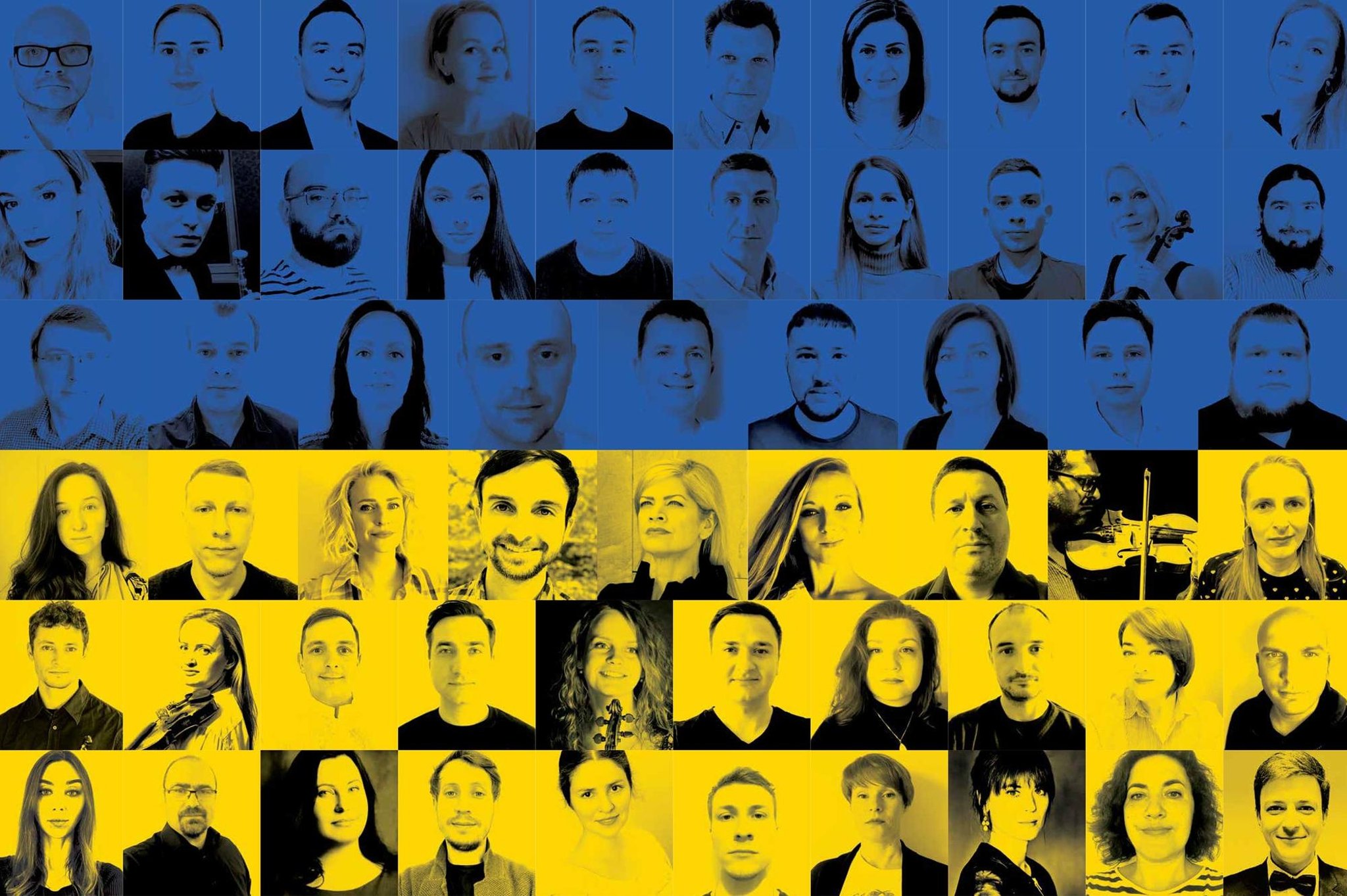 The festival, which celebrates the 75th anniversary of its founding in the aftermath of World War II, will host the orchestra's only performance in Scotland during its opening weekend in August at Usher Hall, its flagship venue for music classic.
The concert will feature musicians who have fled Ukraine, Ukrainian members of European orchestras and approximately 75 male musicians of military age who have been granted special exemption to tour Europe and the United States with the orchestra.
The show, for which tickets will be available in June, is a late addition to the FEI programme, which was already scheduled to feature a special strand of performances exploring issues related to refugee status, migration, identity and 'inclusion.
In the aftermath of the invasion of Ukraine, the FEI announced that it would sever its long-standing ties with a Russian conductor, Valery Gergiev, named honorary president of the festival in 2011.
Invitations to attend the Ukrainian Freedom Orchestra concert will be sent to members of the Ukrainian community in Scotland, as well as people leading humanitarian efforts in Ukraine and people helping to resettle refugees in Scotland.
The show will feature Ukrainian composer Valentin Silvestrov's Seventh Symphony, Chopin's Piano Concerto No. 2 with Ukrainian virtuoso Anna Fedorova and leading Ukrainian soprano Liudmyla Monastyrska performing an aria from Verdi's Aida.
The orchestra was formed by Canadian-Ukrainian conductor Keri Lynn-Wilson, the Metropolitan Opera of New York, of which her husband Peter Gelb is the general director, and the Polish National Opera.
Keri-Lynn Wilson conducts the new 'Ukrainian Freedom Orchestra'. Photo: Igor Zakharki
It includes members of the Kyiv National Opera, the National Symphony Orchestra of Ukraine, the Lviv Philharmonic Orchestra and the Kharkiv Opera, as well as the Vienna Tonkunstler Orchestra, the National Orchestra of Belgium and the Royal Concertgebouw Orchestra of Amsterdam.
His tour, which travels to Edinburgh on Saturday August 6, will open at the Polish National Opera headquarters in Warsaw and will also include the BBC Proms in London, as well as performances in France, Germany, New York and in Washington.
Ms Wilson said: "I wanted to bring together the best orchestral musicians in Ukraine, from inside and outside their country, in a proud display of artistic unity. This tour is an expression of love for their homeland and to honor those who have died and suffered so much."
EIF Director Fergus Linehan said, "The festival staff and board are honored to have the opportunity to welcome our Ukrainian colleagues and offer them our support and solidarity at this time."
Usher Hall will host the Ukrainian Freedom Orchestra's free concert at this year's Edinburgh International Festival. Photo: Clark James
Ukrainian Culture Minister Oleksandr Tkachenko said: "Today culture is showing a whole new facet.
"It can also be the 'soft power' that helps heal wounds. Ukrainian culture is original and deserves to be the center of attention abroad. We thank our international colleagues for producing the tour. "
Lord Provost Frank Ross of Edinburgh said: "Music unites us all and I am delighted that Edinburgh is hosting this very special event at the Ukrainian Freedom Orchestra's only performance in Scotland.
"This unique night will celebrate Ukrainian culture and demonstrate the power of art in times of adversity."
Fergus Linehan, director of the Edinburgh International Festival. Photo: Jane Barlow/PA Wire
Frank Ross, Lord Provost of Edinburgh. Photo: Scott Louden
The newly formed Ukrainian Freedom Orchestra will also perform at London's Royal Albert Hall as part of the BBC Proms London season. Photo: Yui Mok/PA Wire